Lowes Pro Supply
10451 Konterra Drive Suite #100 Laurel, MD 20707
Associate Company (Supplier)
Member Since: 2015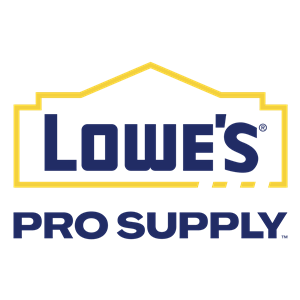 Company Overview
You promised your residents beautiful, functional spaces for them to live, work, and play. Our job is to make sure you make good on those promises.

Lowe's Pro Supply provides one-stop shopping for MRO supplies in the multifamily housing and hospitality industries. We combine the power of modern logistics with good old-fashioned customer service to ensure the supplies you need are delivered to your door – faster.

At Your Service

Our dedicated account representatives visit your location in person, getting to understand your unique renovation and maintenance needs. Free renovation planning service, in-unit delivery, and complimentary takeoff service, are just a few ways we go the extra mile for our clients. Speaking of the extra mile, we do that too – literally. If your desired items span multiple locations, we'll consolidate your order, even physically driving to each local store, so you can receive your entire order in one delivery. No cross shipments or multiple invoices.

Extensive Assortment

Our inventory selection is unmatched. Whether you need a single item or a thousand, we've got you covered from lumber to lighting and fixtures to floorboards. With fully stocked MRO warehouses in 28 national markets and more supplies available from over 1,700 Lowe's stores, we have more of what you need. We have job-lot quantities of hard to find items, and a 98.6% fill rate, meaning you don't have to wait for "the shipment to get in" to get your job done.

Fast and Easy Ordering

Order in person with your dedicated representative, on the phone, on your desktop, or on mobile. No matter where you are or what you're doing, ordering with Lowe's Pro Supply is lightning-fast and ultra-easy.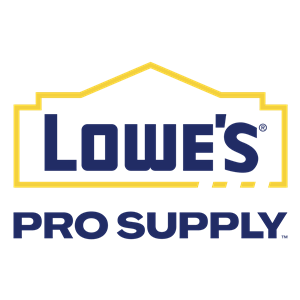 Areas of Expertise
Appliance Distributors & Services, Door Manufacturers & Suppliers, Electrical Contractors, Distributors, & Services, HVAC, Maintenance Supplies, Outdoor Lighting, Plumbing Services & Supplies