NAA Designations
Learn more about how to earn your credentials.
---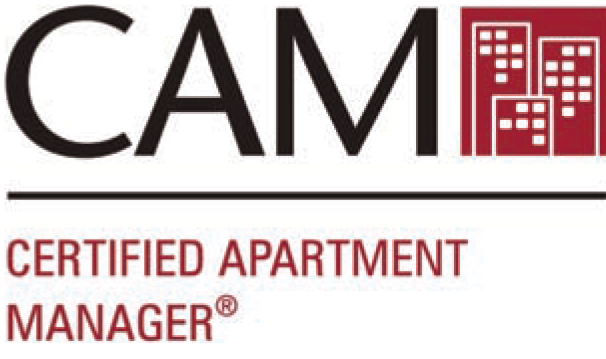 CAM: Certified Apartment Manager
 The onsite manager is a vital link between apartment residents and
  the community owners and investors.
CAM is scheduled 1 day a week for 6 weeks.  
You must attend all dates in order to complete your credential. 
2022 Course has begun.  Our next will be the first quarter of 2023
Course includes: 
Industry Esentials
Financial Management
Marketing
Property Maintenance for Managers
Risk Management
Legal Responsibilities
Human Resources
Resident Experience
CAM Prerequisites: CAM candidates must have worked in the apartment industry for at least 12 months (to be obtained during the candidacy period for CAM)
Are You Ready for CAM???  
Test yourself here:  Am I Ready for CAM?
---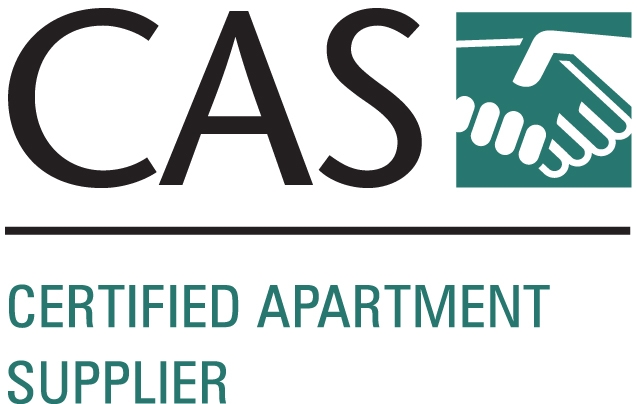 CAS: Certified Apartment Supplier
 Suppliers are important liaisons to the multifamily housing industry. This course is   designed as an opportunity for suppliers to hear the everyday challenges faced by the   apartment manager customer. The course is ideal for new salespeople as well as                                                         veterans of the industry.
This course will be held on selected dates simultanously with our CAM certification series. 
The dates for CAS are: TBD
Course includes:
Resident Experience
Legal Responsibilities
Risk Management
Industry Essentials
Financial Management
CAS Prerequisites: CAS candidates must have worked in the apartment industry for at least 12 months in a supplier role and have attended the Suppliers Success Course prior to receiving their certification.  
---

 CAMT: Certified Apartment Maintenance   Technician
Non-Technical Courses include:
Inside the Apartment Business
People, Projects and Profits
Technical Courses include:
Electrical Maintenance and Repair
Plumbing Maintenance and Repair
Heating, Ventilation and Air Conditioning Maintenance and Repair
Appliances Maintenance and Repair
Interior and Exterior Maintenance and Repair
CAMT Certificate Prerequisites: Candidates must complete all seven CAMT modules (classroom delivered and online), pass the CAMT Online exam and have 12 months of apartment industry experience to receive their CAMT certificate. (CAMT students with less than 12 months of apartment industry experience may take the CAMT course but will not receive their certificate until they complete 12 months of industry experience.) The CAMT certificate has lifetime validity and certificate holders are not required to take continuing education credits or pay designation renewal dues.
---

CALP - Certified Apartment Leasing Professional
Formerly NALP
Please Note:  This is a virtual class
Leasing professionals are the first people prospective residents meet, and often their only gauge of the property staff. This course is designed to teach these professionals skills to help them become top producers.
CALP will begin on September 22
Course includes:
Using technology to generate traffic
Measuring and managing your community's reputation
Inspecting the leasing center, tour route, model units, and vacant apartments
Researching the competition and building relationships with competitors
Compiling a comprehensive community resource tool
Creating effective marketing plans
Relationship sales processes and evaluating your personal sales performance
Evaluating a prospect's commitment level and overcoming objections
Preparing prospects for the next steps in the rental process
Applying fair housing law and communicating rental criteria
Qualifying prospective residents according to rental policy
Preparing and reviewing leases with new residents
Move-in processes
Responding to resident issues and maintenance requests
Building relationships with residents and creating a sense of community
Reporting incidents, maintaining documentation, and taking corrective action
Maximizing revenue and operational efficiency
Securing and processing lease renewals
Conducting a market survey
CALP Requirements: Must have worked in the apartment industry for at least six months (this can be obtained while taking the course); successfully completed the eight courses listed above (which total 25 hours) and meet all examination requirements within 6 months of declaring candidacy for CALP.
---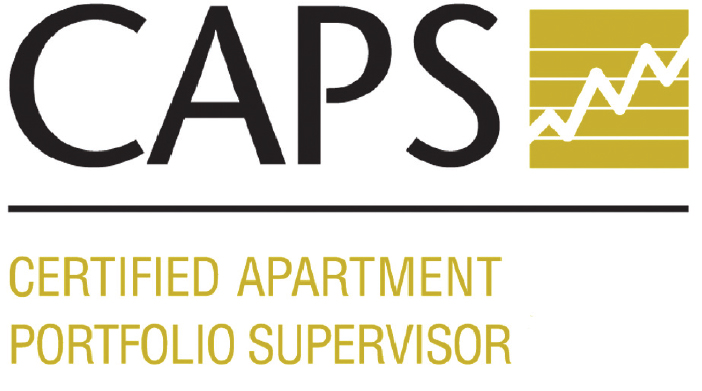 CAPS: Certified Apartment Portfolio Supervisor 
NAAEI's Certified Apartment Portfolio Supervisor (CAPS) program is an in-depth review of property management principles and techniques as used by the professional supervisor. The course helps the professional make the connection between knowledge and
on-the-job performance. 
Course includes:
Industry Essentials
Financial ManagementMarketing
Property Maintenance
Risk Management
Legal Responsibilities
Human Resource Management
Resident Experience
CAPS Prerequisites: CAPS Candidates must have worked as a multi-site supervisor for 24 months or have your CAM designation in good standing and 24 months of management experience. 
October 5, 12, 27