2023 Innovate Keynote Speaker
Ryan Leak, Executive coach, best-selling author and CEO of the Ryan Leak Group, LLC.

---
HOME SCHEDULE SPEAKER SPONSORSHIP REGISTRATION
---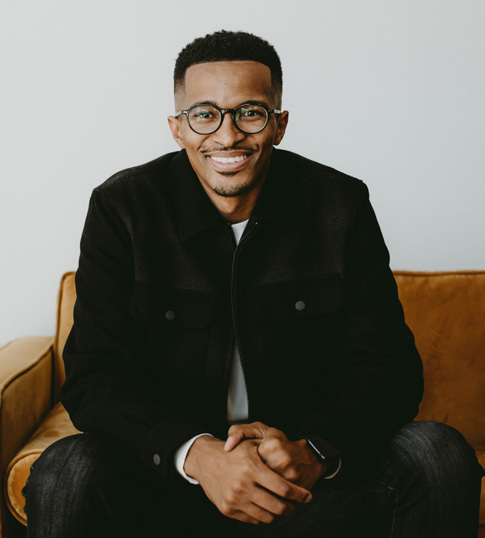 Ryan Leak is an executive coach, best-selling author, and motivational speaker that gets to inspire over 50,000 every month and train over 20,000 leaders every year. His viral Surprise Wedding story has been featured on Good Morning America, the Today Show, and other various media outlets. Ryan is also the CEO of the Ryan Leak Group, LLC, a leadership development firm in Dallas, TX. They have the privilege of working with leaders and teams all over the world from NBA teams to Fortune 500 companies. He's the author of the USA Today best-selling book, Chasing Failure: How Falling Short Sets You Up for Success. And his most recent book, Leveling Up: 12 Questions to Elevate Your Personal And Professional Development is a Wall Street Journal Best Seller. Ryan is married to his wife Amanda and spends his spare time as the assistant coach for his son's basketball team.
---
Topic:
LEVELING UP: In the world we all live in, there are so many things that are simply outside of our control. But the one thing that is within our control is our development. During uncertain times, Ryan Leak teaches the importance of self-leadership and putting yourself in a position for growth by asking the right questions and being willing to embrace Failure. Some key takeaways will be practical steps towards self-awareness, how to give and receive feedback, and reframing failure to see how it propels you forward instead of holding you back.
---
Breakout Sessions:
Building Your Personal Brand | Presented by: Russ Webb, Executive Director, Bay Area Apartment Association
Survival Bootcamp: Critical Thinking, Time Management & Dealing with Difficult People | Presented by: Megan Orser, Smart Apartment Solutions
Decreasing Demand, Fraud & Deep Pockets: 3 Multifamily Trends You Shouldn't Ignore | Presented by: Virginia Love, Entrata
Industry Hot Topics Panel featuring the MMHA Board of Directors:
Becky Clise, Senior Regional Property Manager, WPM Real Estate Management | MMHA President
Amy Asuquo, Director of Property Management, Continental Realty Corporation | MMHA Vice President
Erika Orlaskey, President, Signature Properties | MMHA Secretary
Sean Organ, Area Vice President, Morgan Properties | MMHA Immediate Past President
---
Featured Session for Suppliers:
Presenting Like a Pro | Presented by: Russ Webb, Executive Director, Bay Area Apartment Association