Thursday, September 8, 2016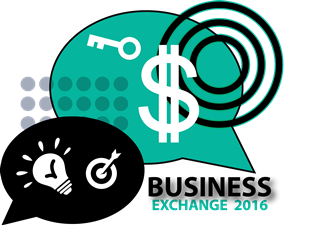 Join us for Business Exchange!
A "reverse trade show" where Owner/Managers connect with
Associate Members in aspeed dating format!
Thursday, September 8th, 2016
Martin's Valley Mansion
594 Cranbrook Road
Cockeysville, MD 21030
Registration:
2:30pm - 3:00pm
Reverse Trade Show
starts promptly at: 3:00 pm
Networking Happy Hour:
Immediately Following Event
Ticket Price: $325
This event is exclusively for MMHA members.
Listed below are the management companies who are attending along with the representatives for those companies and their respective positions. MMHA has added a bunch of new management companies this year, who we think will make this event even better than before, which is saying a lot!
| | | | |
| --- | --- | --- | --- |
| COMPANY | FIRST NAME | LAST NAME | JOB TITLE |
| | | | |
| A & G Management | Kathie | Dzbinski | Director of Training and Leasing |
| A & G Management | Linda | Burlew | Regional Property Manager |
| | | | |
| Allen & Rocks | Dave | Thomas | Vice President |
| Allen & Rocks | Carla | Hatten | Community Manager |
| Allen & Rocks | Alicia | Braxton | Community Manager |
| Allen & Rocks | Bob | Turner | Senior Portfolio Manager |
| | | | |
| Apartment Services | Kim | Ma | Director Of Credit/Collections |
| Apartment Services | Dennis | Dietz | Vice President |
| Apartment Services | Ed | de Lara | Regional Property Manager |
| | | | |
| American Community Management | Mel | Herzberger | President |
| American Community Management | Bob | Guerin | Vice President of Property Management |
| American Community Management | Dale | Franklin | Service Manger |
| American Community Management | David | Boyce | Property Manager |
| American Community Management | Rick | Cosgrove | Property Manager |
| | | | |
| Atlantic Realty Management, Inc. | Melissa | Beaver | Director of Finance and Property Managements |
| Atlantic Realty Management, Inc. | Mark | Tussing | Mechanical Project Manager |
| Atlantic Realty Management, Inc. | James | Krout | Construction Project Manager |
| | | | |
| Ben Frederick Realty, Inc. | Ben | Frederick III | CCIM |
| | | | |
| Bozzuto | Patrick | Butler | Regional Portfolio Manager |
| Bozzuto | Julie | Thompson | Senior Vice President |
| Bozzuto | Kelly | Albritton | Regional Portfolio Manager |
| Bozzuto | Karen | Bunch | Regional Portfolio Manager |
| Bozzuto | Troy | Fields | Regional Portfolio Manager |
| Bozzuto | Carol | Stevens | Regional Associate |
| Bozzuto | Dana | Wong | Regional Associate |
| | | | |
| Blue Ocean | Jonathan | Ehrenfeld | President |
| Blue Ocean | Jay | Litke | Construction Superintendent |
| | | | |
| Community Realty Company, Inc. | Stephen | Riegger Jr. | Property Manager |
| | | | |
| Continental Realty | Mike | Kyle | Corporate Service Director |
| Continental Realty | Dan | Ricks | Regional Manager |
| Continental Realty | Maura | Howard | Regional Manager |
| | | | |
| Corvias Military Living | Edward | Glomb | Facilities Director |
| Corvias Military Housing | Jon | Cuccarese | Purchasing Manager |
| | | | |
| DOLBEN | Debbie | Roebuck | Regional Property Manager |
| DOLBEN | Jim | Dormady | Maintenance Director |
| | | | |
| Drucker & Falk | Sabrina | Gendreau | Regional Property Manager |
| Drucker & Falk | Nick | Clark | Property Manger |
| | | | |
| Fairfax Station Enterprises | Tiffany | Balkaran | Process Manager |
| Fairfax Station Enterprises | Chris | Trammell | Facilities Director |
| | | | |
| Foundation Group LLC | Bill | Midwig | Partner |
| | | | |
| Gebhart Properties, Inc. | J.D. | Mislak | |
| Gebhart Properties, Inc. | Dan | Miller | |
| Gebhart Properties, Inc. | Casey | Miller | |
| Gebhart Properties, Inc. | Anthony | Dubiel | |
| Gebhart Properties, Inc. | Jim | Fleming | |
| Gebhart Properties, Inc. | Zach | Morrison | |
| Gebhart Properties, Inc. | Lauren | Robinson | |
| | | | |
| Hendersen-Webb | Allan | Dotson | Executive Director of Maintenance |
| Hendersen-Webb | Darryl | Baust | Executive Director of Construction |
| Hendersen-Webb | Rodney | Harris | Vice President of Purchasing |
| Hendersen-Webb | Jamie | Lubliner | Vice President of Finance |
| | | | |
| Hirschfeld Management | Bob | Lowther | Vice President of Mult-Family |
| Hirschfeld Management | Dale | Morton | Regional Manager |
| Hirschfeld Management | Nicole | Drayton | Property Manager |
| | | | |
| Home Properties | Keisha | Warrick | Regional Property Manager |
| Home Properties | John | Heath | Senior Construction Manager |
| Home Properties | Diane | Livingston | Regional Property Manager |
| Home Properties | Mike | Stark | Regional Property Manager |
| Home Properties | Kelly | Martelli | Regional Marketing Director |
| | | | |
| Maryland Management | Chris | DiMario | Regional Property Manager |
| Maryland Management | John | Clauson | Purchasing Manager |
| | | | |
| Mt. Royal Management Co. | Tim | Thornton | Regional Property Manager |
| | | | |
| Peak Management | Quintana | Johnson | Manager of Collections |
| Peak Management | Teresa | Rosier | Vice President |
| Peak Management | Angie | Hagert | Regional Manager |
| Peak Management | Jeannia | Barksdale | Regional Manager |
| Peak Management | Larry | Anderson | Regional Service Manager |
| Peak Management | Michelle | Zahn | Marketing Director |
| | | | |
| RACHUBA | Theresa | Leatherbury | President |
| RACHUBA | Ray | Rachuba | Regional Maintenance Director |
| RACHUBA | Ken | Crow | Assistant Supervisor |
| RACHUBA | Joe | Ebberts | Maintenance Supervisor |
| RACHUBA | Bill | Whitehead | Maintenance Supervisor |
| | | | |
| Quest Management Group | Adam | Rishe | Director of Finance |
| Quest Management Group | Erin | Webb | Senior Property Manager |
| Quest Management Group | Sarah | Bedsaul | Junior Property Manger |
| Quest Management Group | Steve | Rosenbaum | Asset Manager |
| Quest Management Group | Crystal | Scholz | Regional Manger |
| | | | |
| Regional Management | Kathy | Howard | General Council |
| Regional Management | Evette | Savage | Purchasing |
| Regional Management | Amber | Bevans | Purchasing |
| | | | |
| The Shelter Group | Diane | Edwards | Senior Vice President |
| The Shelter Group | Walter | Neighoff | Director of Engineering |
| | | | |
| Southern Management | Willie | Whitley | Contract Procurement Specialist |