Certified Apartment Leasing Professional (CALP) - In Person Class
---
Tuesday, September 26, 2023
at
9:00 AM (EDT)
to Wednesday, October 4, 2023 at 4:00 PM (EDT)
Category: Designations (NAA)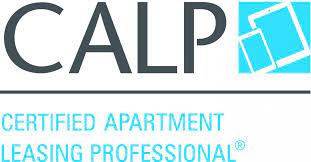 Certified Apartment Leasing Professional
Formerly known as NALP
This in-person class begins on September 26th and will be held on the following dates:
Tuesday, Sept 26 | Wednesday, Sept 27th | Tuesday, Oct 3rd | Wednesday, Oct 4th
*We must have a minimum of 10 in order to hold this class.
**This class will be held in-person from 8:30 - 4pm and in some instances, class dates may change

Leasing professionals are the first people prospective residents meet, and often their only gauge of the property staff. This course is designed to teach these professionals skills to help them become top producers.
PLEASE NOTE:
This class will be offered via ebook. All students must provide their own device. When registering, it is imperative that we have your email address in order to send you the link to download the manual. You will be sent the link for download within a week of class. You can use the manual on up to 3 devices.
YOU'LL LEARN ABOUT:
Using technology to generate traffic
Measuring and managing your community's reputation
Inspecting the leasing center, tour route, model units, and vacant apartments
Researching the competition and building relationships with competitors
Compiling a comprehensive community resource tool
Creating effective marketing plans
Relationship sales processes and evaluating your personal sales performance
Evaluating a prospect's commitment level and overcoming objections
Preparing prospects for the next steps in the rental process
Applying fair housing law and communicating rental criteria
Qualifying prospective residents according to rental policy
Preparing and reviewing leases with new residents
Move-in processes
Responding to resident issues and maintenance requests
Building relationships with residents and creating a sense of community
Reporting incidents, maintaining documentation, and taking corrective action
Maximizing revenue and operational efficiency
Securing and processing lease renewals
Conducting a market survey
Requirements:
To obtain the CALP credential, candidates must complete the following:
Minimum of six months of onsite property management experience in a leasing role (This can be obtained while taking the course; you will receive a provisional certificate until this requirement is met.)
Successful completion of seven CALP courses
Pass the examination within six (6) months of declaring candidacy
Instructor: Tammy Longo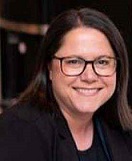 About the Instructor:
Tammy Longo is a Regional Sales Executive with ALN Apartment Data in the Northeast region. In 2003 she was first introduced to multifamily when she moved from New York to Virginia and accepted a position as a leasing agent. Over her exciting 20-year career, she has enjoyed life in operations, marketing, and as a supplier. She loves to connect with and advocate for our industry and is actively involved in the Virginia Apartment Management Association and The National Apartment Association by participating on boards, teaching credential classes, and speaking at conferences including the NAA Educational Conference. She is a graduate of the State University of New York at Morrisville and holds a degree in Journalism. In her "spare" time she can likely be found watching her kids in sports, cheering on the Buffalo Bills and Syracuse Orange, or traveling to NY to see family and friends.
For More Information: