Basic Technology & Business Writing - IN PERSON CLASS
---
Thursday, September 7, 2023
Category: Professional Improvement Courses
Instructed by:
Candice Manning, Director of Training and Workforce Development
This is a full day IN PERSON class
Please Bring your own Laptop or Tablet. We will be using technology for this class
Technology Basics
Technology is always evolving, and most jobs require use of multiple systems/programs to optimize the efficiency of the business. Multifamily professionals' primary job is to connect people to their homes and create exceptional living experience. This entails communicating with people through varied methods and using different tools to manage your workload.
Various tools are available to help manage our tasks, adhere to deadlines and improve communication with our team, residents, and prospects/future residents. In any professional environment, the more systems you are familiar with, the more efficient you can be.
By the end of this class, students will be able to:
Classify basic Excel functions.
Complete basic functions associated with Microsoft Word.
Manage email and calendar in Microsoft Office using the tools found in the program.
Operate zoom and apply functions to relevant job responsibilities.
Basic Business Writing
Sound writing skills are essential for any professional in any field. Writing allows you to effectively communicate with others and to sell any ideas, products, and/or services you're offering.
How you write is viewed as an extension of the business you represent; more importantly, your writing reflects your personal brand. Embracing the basic principles of writing can not only improve written communication, but also reduces confusion as messages are more likely to be understood when they are clear, concise, and structured appropriately.
By the end of this class, students will be able to:
Describe the 7 c's involved in written communication.
Summarize the basic components of a sentence and structure of a paragraph.
Apply rules of grammar to business correspondence.
Explain the importance of planning prior to writing any document.
Construct basic business correspondence as it pertains to the role of multifamily professional.
About the instructor:
Candice Manning hosts over 20 years of sales experience working more than 15 years in the Property Management realm. Leading teams as large as 28 and as small as 6, Candice is passionate about people and team development. Holding a degree in Speech Communication/Broadcasting, she has been able to utilize her background in communication to successfully master the craft of relationship building-reducing vacancies and increasing profit for multiple corporations. Candice also employs her background to create and facilitate classes that enhance skills and drive results on the community. Simply put, she prides herself on creating classes that encourage a mindset to change behaviors and drive performance.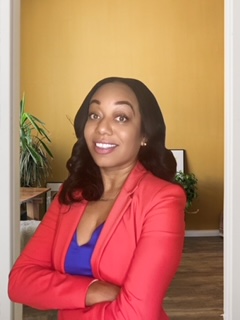 ---
Thank you to our Education Sponsor!

All of MMHA's Educational offerings are eligible for 1 CEC per class hour towards NAA Certifications.
For More Information: